Let's Party for Bike Party!
Friday Feb 9 at Peabody Heights Brewery. $1 per pint will be donated to Baltimore Bike Party, a community organizing 501(c)3. DJs, food from Ekiben, Rachel's birthday(?!), don't miss it!
World Refugee Day at Clavel
Wednesday, June 20, 2018. We commemorate the global refugee crisis and celebrate the diversity that migrations brings to our city. Clavel and WC Harlan will donate a % of sales to support refugees. Details TBA soon, RSVP on Facebook here.
Coffee, Beer, and Coffee Beer
Charm City Meadworks invites Baltimore Brew Club members and friends for an early opening of the New Mt. Vernon location, complete with tours and buy1get1 flights! RSVP here.
Make sure to bring your BEER PASSPORT. If you don't have one, grab one online and select 'pick up at Charm City Meadworks'.
 
Join The Bmore Creatives and Baltimore Brew Club for a Photo Walk through Mount Vernon.

Explore the neighborhood, meet new people, take photos, and grab drinks/bites at some of Baltimore Brew Club's locations.
Click here to RSVP on Facebook.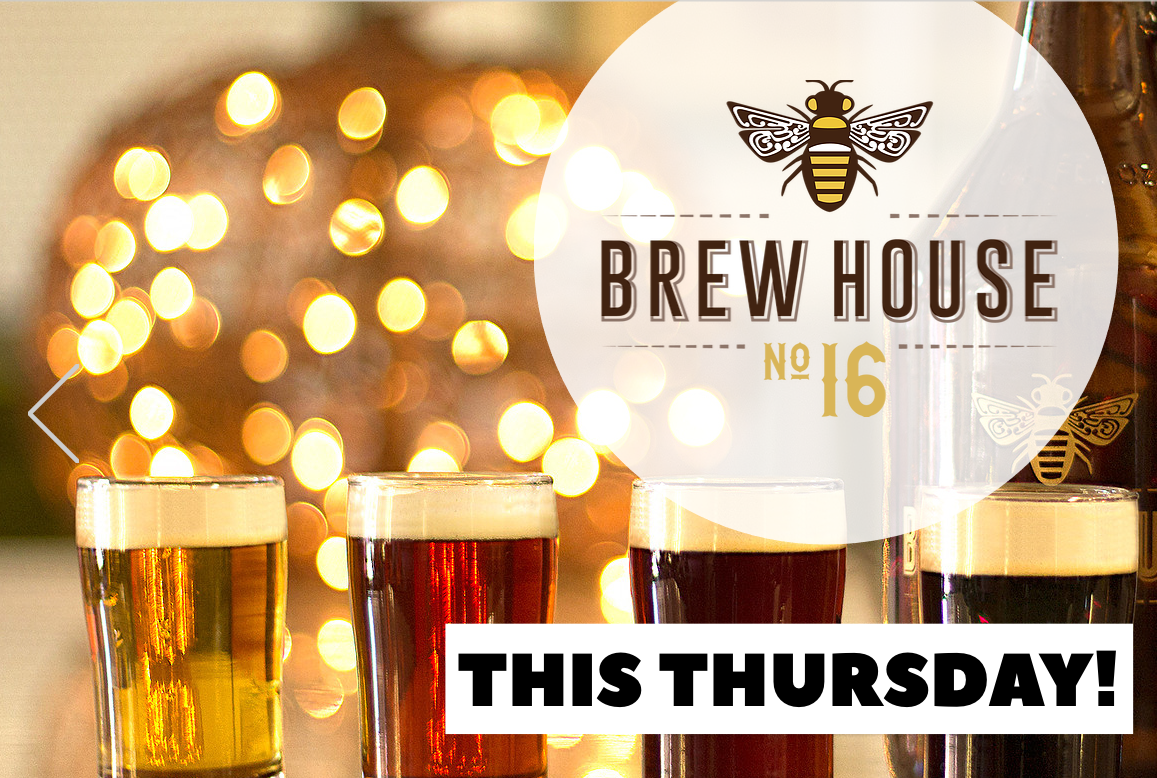 Baltimore Brew Club teaming up with Brew House No.16 to raise pints and raise funds for Baltimore Bike Party (a 501c3 non-profit), which builds community by connecting people from across the city for a monthly group bike ride. 2 ways to support Bike Party:
1. EAT- Brew House No. 16 will be donating 15% of certain menu items.
2. DRINK- Sign up for the Baltimore Beer Passport and get a buy1get1 beer. Use code 'bikeparty' for $17, and 100% of that will be donated. Click here to RSVP on Facebook.
Hope to see you there!
RSVP on Facebook here. Baltimore Brew Club and UNION Craft Brewing team up, raising pints and raising funds for refugee work based in Baltimore. For each pint we drink, $1 will be donated!
No cover, but for the best deal, Baltimore Brew Club passport holders receive a take-home pint glass, along with other beer offers redeemable across the city, promoting Baltimore beer and raising funds for Baltimore non-profits. If you haven't signed up for your passport yet, do so here: www.baltimorebrewclub.com
Friday, September 1
Greenmount Coffee Lab Grand Opening
1st Friday of the Month
First Friday Cooler Coup at Atomic Books
Like local breweries, neighborhood bookstores are well worth supporting. At Hampden's Atomic Books, you can do both. The back of the store is Eightbar, where a "cooler coup" - like a tap takeover, except they only sell bottles and cans - happens the first Friday of each month.
This month will feature happy hour prices on Peabody Heights Brewery products until 11:00pm. But you should really get there earlier for free snacks (!?!) from Modern Cook Shop of Fells Point. Learn more here. | 7:00 to 11:00pm | Eightbar, inside Atomic Books, 3620 Falls Road, Baltimore
2nd Friday of the Month, Summer Only
Pints in the Park
This open air happy hour beckons downtown office workers and assorted passersby on the second Friday of the month all summer long. Loosen your tie. Sit in the grass. Listen to live music. Play oversized games like giant chess and giant Jenga. And most importantly, sip on $3 (or two for $5) cans from Heavy Seas and PG County-based Calvert Brewing Co.
See the full summer schedule here. | 5:00 to 8:00pm | Center Plaza, 100 N. Charles Street, Baltimore
Last Friday of the Month
Baltimore Bike Party
The last Friday of every month, costumed revelers pedal the streets of Baltimore en masse. Bike Party is a year-round affair, but must be experienced in summer, when attendance can number in the thousands.
The theme, the route, and perhaps most importantly, the after party venue (where beer tickets are generally $4 or three for $10) are announced prior to each month's ride. Check the Bike Party website or Facebook page for updates. | Departs shortly after 7:00pm from St. Mary's Park, 600 N. Paca Street, Baltimore
World Refugee Day- June 2017
- Update: Thanks everyone, together we raised over $3,000 to support refugees! Check out the great sponsors below and like/follow them on your social media of choice. -
World Refugee Day at Clavel & WC Harlan!
Join us at Clavel and WC Harlan for great food and company, celebrate World Refugee Day and support refugee work simply by enjoying margaritas, draft beer and queso fundio. Clavel will donate 50% from those items Tuesday June 20th, 5-10pm. WC Harlan will have special drinks as well (see flyer above). Please RSVP to help with headcount planning etc. Hope to see you there!
Organizations: World Relief, Refugee Youth Project, International Rescue Committee, Catholic Relief Services
Facebook users, RSVP HERE.Non-Facebook users, RSVP HERE.
We also thank our sponsors for contributing their excellent products toward this event.